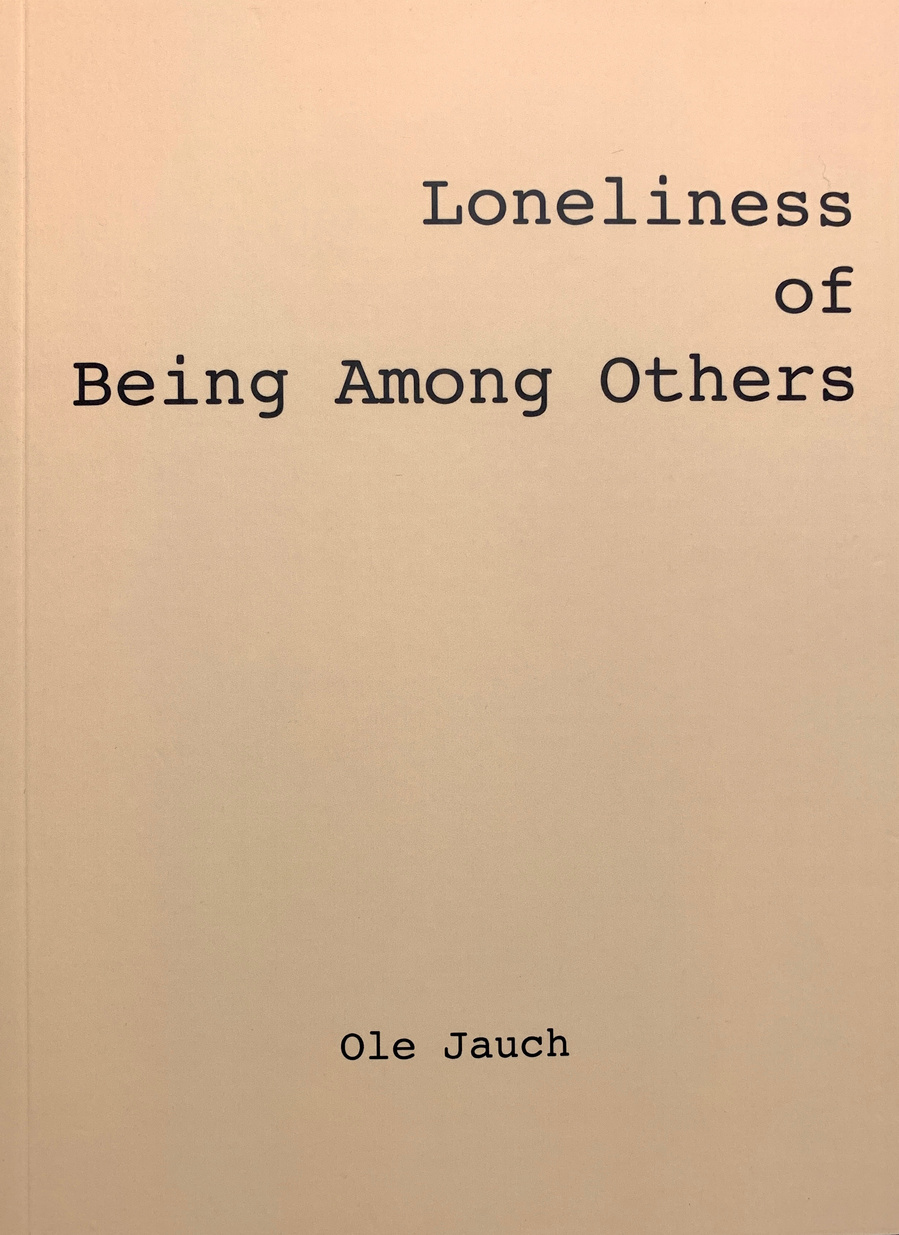 Loneliness of Being Among Others
250.00 DKK
Shipping costs will be calculated at checkout.
Loneliness of Being Among Others
Through the project Loneliness of Being Among Others, I explore the state or feeling of being lonely among others in a collective space.
The state of loneliness can be experienced and oc- cur for several reasons. It can be an experience, an abuse, a trauma, an illness or just the desire to be oneself, that leaves us in the state of loneliness.
To be lonely among others when one cannot, will not or dare to share. The fear of not being accommodated or met in difficult situations or emotions, can lead us to the feeling or state of loneliness, whether this is self-chosen or not.
Basically, I consider the feeling of loneliness as a state. I do not value this state, but simply consider it a state. This means that I do not attribute traits to this condition as good or bad. Just being in a state.
Starting point of the project was my own experienced states of loneliness in social contexts. To feel alone and lonely, among others, without this being neither a bad nor a good condition - just a condi- tion. I have chosen to express the state of loneliness through photography.
This book is part of a project in which the state in particular serves as a starting point for further un- covering the concept and the state of loneliness.
86 pages
ISBN: 978-87-92571-42-7
Edition: Variations of 100. Each book is unique variation of 100 in total.
Regarding payment and shipping.
If you do not have a PayPal account, you can simply pay with a credit card at check-out.
Shipping is DKK 75. in Denmark and DKK 100 outside Denmark and is automatically added at checkout.
Notice
If you want to pick up the book in Hillerød and pay when you pick it up, you can contact me at ole@jauch.dk. For personal collection, you can pay with MobilePay.